Opt-in page

Sales page

Info page
7 days to find a job in Vietnam
Money
17/05/2020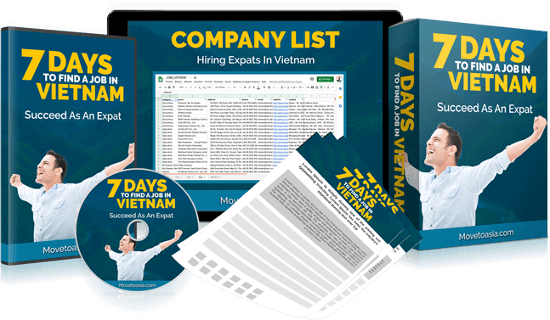 Vietnam is a destination that attracts more and more expatriates every year in search of freedom, work and travel opportunities. Vietnam is a dynamic country that offers many job opportunities for young French people with or without a diploma. However, it is necessary to be well prepared and to know how to go about it in order to get a job in Vietnam.
If you have an audience on the topic of expatriation, travel or internships: you will have here an offer for which the public is very targeted and looking for help. It is not easy to get a final internship, a first job or even an expatriation in South East Asia, that is why our program makes sense to help clients achieve their dream of finding a job abroad.
We share 30% as a commission to motivate you to promote our offer to your customer base or prospects. Also, as we retarget on Facebook, sending your prospects to our capture page or sales page will ensure that they are often confronted with our offer and one day they will decide to take action. That's about 20€ in your pocket for every person who goes through your affiliate link to buy our 100% online training program.